Hansu Law Firm is an experienced, full-service law firm operating in the international arena and has professional experience in many different jurisdictions. We are a corporate law firm consisting professional lawyers who have demonstrated both technical and academic success in different specialties and we assist our clients in their legal issues both in Turkey and abroad with our collaborations.
Hansu Law Firm, located in Istanbul/Turkey is one of the leading law firms in Turkey in international field and operates in Turkish, English and German languages for its foreign clients. In addition, it has collaborations with leading offices in major brands cities such as Ankara, İzmir, Adana and Diyarbakır.
We offer our legal service to our clients both at national and international level, primarily in trade and service to our clients at national and international level, primarily in the fields of construction and real estate, tourism, logistics, automotive, energy, digital retail, healthcare / medicine and medical device, fast moving consumer goods, chemical and petroleum products, education, arts and museology but in general we provide legal support in all sectors that concern trade and services. Moreover, we also provide services to many public institutions and organizations and public service organizations, including private companies operating nationally and internationally, and public banks.
Our law firm has expertise in different areas of law including Commercial and Corporate Law, Real Estate and Rental Law, Administrative and Zoning Law, Tax Law, Intellectual and Industrial Property Law, Transport and Logistics Law, Insurance and Compensation Law, Foreign Investment Legal Consultancy, Project Development Legal Consultancy, Economic Criminal Law, Recovery of Debts, Energy Law and IT Law. In this context, we provide one-stop-shop service to our clients, meet all of our clients' legal or technical needs and provide the highest quality legal service anywhere in the world with the support of our overseas partners, if necessary.
As Hansu Law Firm, we provide legal support at the stages of development, construction and operation of the land for private and public investments as well as new generation investment projects such as shopping malls, hotels, solar-wind-thermal power plants, hospitals, Organized Industrial Zone and Techno Parks / Techno Finance, private universities and educational institutions, airports and sea ports. In this way, we are among the leading law firms in Turkey with our extensive experience in project development and business law.
Our Law Firm is also very experienced in mergers and acquisitions thanks to its many years of experience and competence in Corporate and Commercial Law. In this context, we provide legal support in every stage regarding the mergers and acquisition processes, preparing the Legal Due Diligence reports for M&A's, negotiating of share transfer agreements and getting the necessary permissions from independent administrative authorities such as the Competition Authority, EMRA, CMB etc.
In this regard, we provide legal service to our clients who operate internationally for receiving the necessary approvals, permissions, application process for licenses and grants from the relevant Turkish authorities for their projects and activities in Turkey and provide legal support on incentives that they can benefit from. Moreover, we are a professional legal team that identifies potential risks and errors in advance and prevents the delay of the project during these administrative proceedings.
Hansu Law Firm is also one of the law firms which provide the highest quality of legal service to Foreign Direct Investors in Turkey related to the conflicts that may arise regarding their operational and corporate activities as well as the aftermath of those activities. We also ranked as one of the top leadings law firms in Turkey for providing legal support to companies in the "startup" and "scaleup" stages; to Fintech initiatives who are aiming to provide financial services easier, efficient and faster; E-Commerce companies who provide all kinds of food, clothing, cleaning and similar needs from digital platforms through technology to digital customers with using LegalTech systems both supporting the companies to develop their infrastructure and to operate their business.
We are also one of the leading law firms in Turkey that provide the most authentic and high quality legal services to international companies in the field of intellectual property law through our experienced lawyers who are trademark and patent attorneys. In this context, our experienced lawyers offer their legal support for registration and protection of trademarks, patents, designs and copyrights as well as counterfeiting and piracy.
Our Law Firm also represent its clients in front of ISTAC (Istanbul Arbitration Centre) and all arbitration and dispute resolution centres throughout the world with its experienced lawyers as well as national courts. Hansu Law Firm's academically and practically experienced lawyers assist its national and international clients at all stages of these dispute resolution processes.
Our Law Office, which operates under the Istanbul Bar Association, one of the largest bar associations in the world, is also available in Legal 500 2020 EMEA Publication. Our firm is also a member of Association of Real Estate Investment Trusts (GYODER), the British Chamber of Commerce in Turkey (BCCT), TDAV-Turkish-German Lawyers Association, International Bar Association and the Turkish Belgian Luxembourg Chamber of Commerce. In addition, our Law Firm has been acting as a director of the legal department of the Association of Mineral Oil and Petroleum Products Industry (MAPESAD) and Coal Importers Association (KIAD) and acting as a main sponsor for development the first techno finance project in Turkey.
We are providing legal counseling service for our clients in order to prevent disputes that may arise related to their commercial activities or to resolve the possible disputes in favor of our clients.

Within this frame; we provide legal counseling services including presenting legal opinion regarding contracts, examining significant decisions taken by the company legally, defining the liabilities and rights of our clients arising from labor law, making legal analysis about the relevant legislation and possible risks in all kinds of project management and similar issues.
We are providing legal services including amicable settlement (without judicial remedy) of disputes experienced by our clients with third parties regarding their commercial activities, initiating the judicial procedure in order to protect the rights of our clients in disputes, follow-up of lawsuits filed against our clients and similar legal issues.
Non-Performing Receivables
We are providing legal services including evaluation, determination and reporting of receivables of our clients legally, negotiating with the debtors about the receivables, restructuring the receivables, providing legal advices regarding debt collection, making the necessary applications to judicial and administrative authorities for debt collection, providing legal support during sales of receivables and similar issues.
INTERNATIONAL BAR ASSOCIATION
Member of the Association established in 09/03/1947 in order to serve as a bridge between the local legislative regulations attorneyship.
Member of international platform Legal 500 established in 1987 and composed of prestigious law offices in more than 90 countries all over the world.
THE ASSOCIATION OF REAL ESTATE INVESTMENT COMPANIES
The Organization which represents the leading firms and establishments in Turkish real estate sector.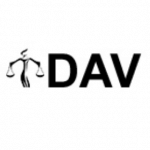 Turkish German Lawyers Association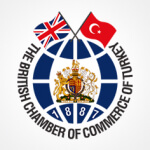 THE BRITISH CHAMBER OF COMMERCE IN TURKEY (BCCT)
Member of the Association which has played a significant role in improving the commercial relationships between England and Turkey for 121 years.
Member of the Italian Chamber of Commerce Association. The Association is providing service in order to meet the needs of Italian and Turkish companies trying to improve their commercial relationships in both markets.
THE BELGO-LUXEMBOURG CHAMBER OF COMMERCE IN TURKEY
Member of the Association which plays a significant role in improving the commercial relationships between Belgium, Luxembourg and Turkey.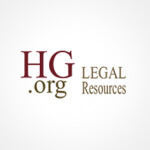 Member of Hieros Gamos which is the first and one of the largest communication networks composed of independent law offices.
Member of the international platform composed of prestigious law and patent offices in various countries all over the world regarding intellectual property law.
ISTANBUL UNIVERSITY FACULTY OF LAW GRADUATES ASSOCIATION
TURKISH PATENT INSTITUTION
Istanbul Arbitration Association
Our Certificates of Quality ​